Florida Pool Residential & Commercial Contractors Exam Prep Classes
Where did the most experienced pool contractors get the knowledge they needed to pass the Florida pool contractors licensing exam? For over 40 years, tradespeople looking to take their career to the next level have taken the Florida pool contractors test with confidence thanks to the live exam prep courses offered by Building Trades Education Services.
Why Should You Register?
We created a 5-day curriculum (including 2 days of Business and Finance) (Two days of Trade classes for Pool and Spas SERVICE only), proven to help you pass the Florida Pool (Commercial/Residential) licensing exam. Here are some more reasons why BTES is the best choice for you:
Limited class size – Get the attention you deserve
100% Pool Instruction – No mixing of trades
Need help after class? No problem! Toll-free hotline support is available as is email.
In-depth instruction without going over your head! You'll learn how to turn complex math into something as easy as 1+1=2!
When you choose to learn from instructors who actually take the Pool contractors exam, you know you're working with up-to-date information. And, when you add in the "No Pass – No Pay Guarantee" your success is assured.
Installing a pool is one of the most difficult applications any builder can face. The process is a delicate one that takes special care. Mistakes can be costly. This is why licensed contractors get the Pool licensing exam prep they need from Building Trades Education Services.
EXTRA EXTRA, LEARN ALL ABOUT IT! Did you know that BTES includes the mandatory 2-day Business and Finance Course? Think about it. During the course you will have everything you need to pass this state exam and be one step closer to becoming a Florida licensed contractor!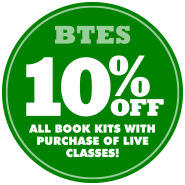 CLICK HERE to view your required reference books.
Florida Pool Commercial & Residential Exam Prep – License Courses

(Price includes 2 Day Business & Finance Course)

DAYS
TRADE
Prep Course Price
5
Pool, Commercial & Residential
$1295
At BTES, our mission is your success.
Contact us today to learn how to pass the Florida Residential & Commercial Pool Construction licensing state exam.