Virtual Classes
BTES is now offering online/virtual classes for our trade courses! If you're unable to travel to one of our live classes in person, you now have the option to participate in our virtual classes. With just a webcam and an internet connection, you'll be able to enjoy all the benefits of sitting in class with other students from the comfort of your own home! Our instructors will even be able to interact with you through our software if you need direct help or simply have a question. The ONLY difference between a Virtual Class and a regular class is that the Instructor isn't physically in the room with you. Everything else is exactly the same, you're simply viewing the Instructor live from a remote location.
Here's a quick glimpse at what you'd be looking at if you were to attend the Virtual Class in person: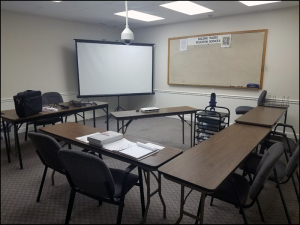 Check out the pages below for more information and instructions:
If you'd prefer to download the Instructions to print, click here for the full PDF.