Florida Glass & Glazing Contractors Exam Prep
People who work in or walk past high-rise commercial buildings in Florida can do so confidently because of the hard work and precise training of Florida Glass and Glazing contractors. If it weren't for the precise work of these licensed professionals, many of these buildings would be made with brick.
How can you become this essential part of the building construction process? Register for the 3-day Glass and Glazing exam prep course offered by Building Trades Education Services.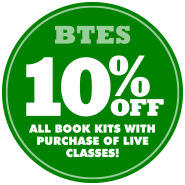 REFERENCE BOOKS:
CLICK HERE to view your required reference books.
Expert Instructors. Every instructor who you work with in our live classes has actually taken the time to learn, study, and pass the exact same Glass and Glazing contractors exam. You not only get the opportunity to work with an expert test-taker, you get the chance to learn the exact same methods that make over 95% of our students pass this test the very first time.
Turning a textbook into a tool. The textbooks you will use during this 3-day course aren't just words and formulas. In fact, our instructors will show you how to turn your Glass and Glazing book into a tool. With your new tool in hand, you'll be able to look at the most complicated math equation and translate it like a simple math problem.
EXTRA EXTRA, LEARN ALL ABOUT IT! Did you know that BTES includes the mandatory 2-day Business and Finance Course? Think about it. During the course you will have everything you need to pass this state exam and be one step closer to becoming a Florida licensed contractor!
Florida Glass & Glazing Exam Prep – License Courses

(Price includes 2 Day Business & Finance Course)

DAYS
TRADE
Prep Course Price
3
Glass & Glazing
$1295
At Building Trades Education Services, we're proud of our track record of helping tradesmen become full-fledged Florida Glass and Glazing contractors.
At BTES, our trade is your success.
Contact us today to learn how to pass the Glass and Glazing Florida state exam.