Why BTES?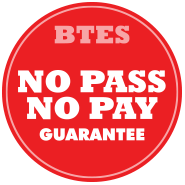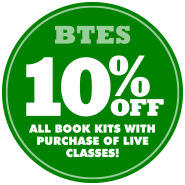 At Building Trades Education Services (BTES), our mission is to prepare you to pass your Florida state or county contractors exam and to provide you with quality, continuing education required to maintain you license.
BTES helps people become full-fledged contractors. Over the years, we've developed focused teaching methods which have contributed to a 95%+ success rate. Students who enroll in our licensing exam prep school are taught by instructors who take the time to teach you how to teach yourself. We give you the tools and knowledge you need to take your contractor exams with confidence.
By fully immersing yourself into our Contractor's Licensing Exam courses, you'll gain confidence, test-taking skills, and the knowledge required so that you WILL pass the state exam. When you sign up for our live exam prep courses, you can expect to work with teachers who create a curriculum based on proven methods of finding obscure information in obscure places within the trade text books required for your state/county exam. Trade knowledge, unfortunately, is a very minuscule part of the process.
Why should you choose Building Trades
Education Services?
Current licensing exam preparation using the referenced Codes & Standards as required by the Florida Department of Business and Professional Regulation.
Limited class size to allow for more of a "one-on-one/personal guidance" type feel rather than feeling like just another number lost in a sea of other exam candidates.
We run focused trade classes; no mixing of unrelated trades.
Your instructors are or have been State Certified Contractors and/or College Level Educators who not only care about your success, but who KNOW the material to be able to properly teach you what you need to know to be successful on exam day!

Repeat your class for free for 1 year.

We have the most current and up-to-date exam content information available in most of the larger trade classes. Remember that while God is perfect…..we have an 800 number! Please use it for any questions or corrections you may need or encounter.

Our reliable

"No Pass – No Pay" guarantee

.
To register for classes, call 1-800-832-2496. If you need to contact us after hours go to our Contact Us page and we will get back to you as soon as possible.
Prepare. Learn. Pass.
You can depend on Building Trades Education Services to give you everything you need to successfully pass your Florida State or County Contractors licensing exam.