Florida Plumbing License Exam Preparation
FACTS TO KNOW:
A Plumbing Contractor means a contractor whose contracting business consists of the execution of contracts requiring the experience, financial means, knowledge, and skill to install, maintain, repair, alter, extend, or, when not prohibited by law, design plumbing. A plumbing contractor may install, maintain, repair, alter, extend, or design the following without obtaining any additional local regulatory license, certificate, or registration:
sanitary drainage or storm drainage facilities
venting systems; public or private water supply systems
septic tanks; drainage and supply wells
swimming pool piping
irrigation systems
solar heating water systems and all appurtenances, apparatus, or equipment used in connection with these, including boilers and pressure process piping and including the installation of water, natural gas, and storm and sanitary sewer lines, as well as water and sewer plants and substations
the design and installation, maintenance, repair, alteration, or extension of air-piping, vacuum line piping, oxygen line piping, nitrous oxide piping, and all related medical gas systems
fire line standpipes and fire sprinklers to the extent authorized by law; ink and chemical lines
fuel oil and gasoline piping and tank and pump installation, except bulk storage plants
pneumatic control piping systems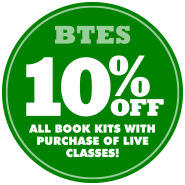 REFERENCE BOOKS:
CLICK HERE to view your required Plumbing reference books.
OUR SYSTEM:
Building Trades Education offers classes designed to help you pass the Florida Plumbing License Exam. What makes our licensing exam prep courses so essential?
Did You Know?
Over 72% of applicants who take the plumbing contractors examination fail on their first attempt?
When you are sitting in the test center taking your plumbing contractors examination you will quickly realize that it is NOT a measure of your plumbing skills and field experience.
Those who venture in unprepared are surprised to find that it IS indeed a measure of your ability to find and interpret textbook information and NOT as stated above, your trade knowledge.
Test takers face mathematical equations not seen since high school.
At Building Trades Education, we have a 95% success rate preparing people just like you to pass their Florida plumbing contractors examination.
Our plumbing contractors examination preparation course gives you the best chance of passing.
There are 5 isometric drawings and 45 questions on the morning portion of your exam
The isometric drawings are worth 10 points each.
On the afternoon test are an additional 65 questions!
BTES Guarantees:
You will be shown what content areas are on the plumbing contractors examination
You will not have an issue with the isometric drawings.
You will be shown methods that help you see complicated math as easy as 1+1=2
Easy translation of complicated terms and equations
Comprehensive courses that use current information & regulations
Simple to follow study guides
Methods that help you manage your plumbing contractors examination time
Guidance from an instructor that is a Certified Plumbing Contractor.
You get everything you need to pass your plumbing contractors examination.
Florida Plumbing Exam Prep – License Course

(Price includes 2 Day Business & Finance Course)

DAYS
TRADE
Prep Course Price
5
Plumbing
$1295
We've heard repeatedly from contractors who say the Florida Plumber's exam is one of the toughest they've ever taken. Why waste your time & money by being unprepared? Instead, become one of the few who pass the Florida Plumber's exam the first time.
Contact BTES today to learn how to pass the Florida's Plumber's license exam.